We restore and maintain commercial-facility interior assets: carpet, chairs, conference-room tables, cubicles, elevator panels, fabrics, hard surfaces, partitions, and upholstery.
We use a predictive maintenance model, which divides your facility into traffic-density sections (e.g. high, medium, low), and by cleaning your carpet strategically based on traffic flow patterns.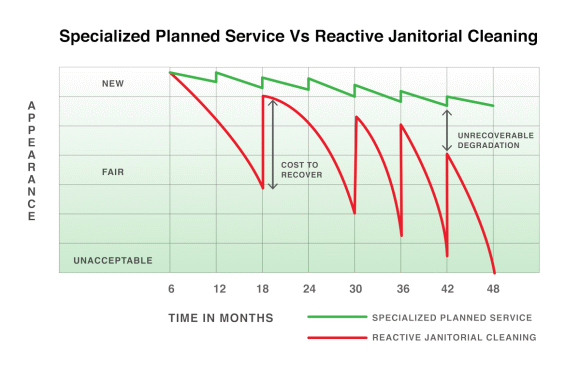 Understand your facility's needs.
Determine the frequency and types of care needed.
Implement a predictive maintenance program.